Need the Earth Science Reference Tables? Look no further! Scroll through the image below, or click "download" to get your very own copy.
What's Going on in Class? Check here for the latest information!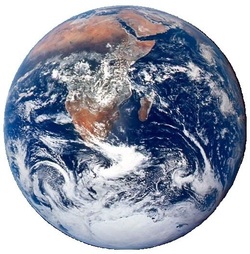 We're going to start off with a discussion of the Earth Science Reference Tables, and how they amount to a 16-page cheat sheet that you can use on every single test this year, including the Regents exam! Then we'll zip through a few concepts that you'll really need to know, including density, the Pythagorean Theorem, a funky shape called the ellipse, and graphing. We're also in the middle of trying to measure the circumference of the earth by the method of Eratosthenes. We've recruited a team from the University of Richmond to help us make our measurements!
---